Ernst Haeckel is an inspiration to us. He was an evolutionary biologist ("the German Darwin") that was a gifted draughtsman and painter as well. However talented, Haeckel realised that the visualisation of his discoveries needed a professional artist. So he found a great one. All his life he worked together with Adolf Giltsch, a Leiptzig based lithographer who made the scientific illustrations for Haeckels publications.
Later in their career, at the end of the 19th century, they started to publish a pop-science digest of their work: Kunstformen der Natur (Art forms of nature). Kunstformen was a collection of 100 magnificent lithographs with the best of their work.
Kunstformen was a great commercial succes and inspired many artists from then till the current day.
Brighten up your walls and wardrobe with Kunstformen Der Natur from German biologist Ernst Haeckel. From Radiolaria to jellyfish, in black and white or brightly colored. All 100 large scale posters (107x241), previously shown in the Kunstformen der Natur exhibition are for sale. Rather wear your Haeckel? Three of his drawings are printed on black and white unisex t-shirts .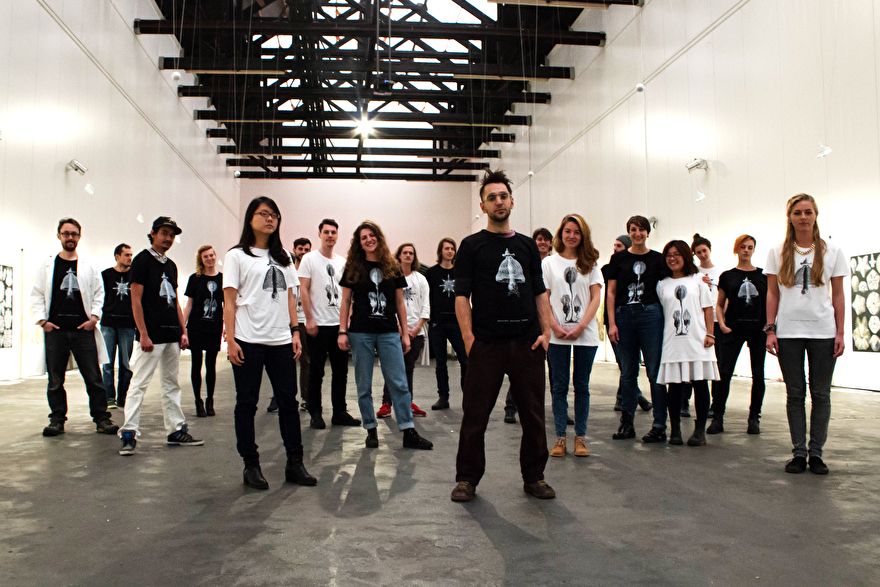 Shopping cart
No items in shopping cart.
Languages

English

Nederlands